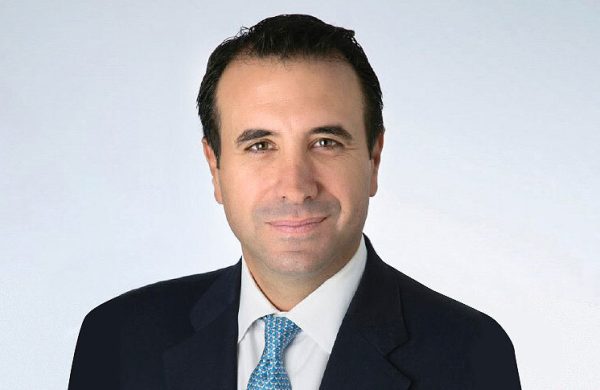 (Updated with additional detail on Ariyan's next role in fourth graf.)
Raymond James Financial is shuffling reporting lines at its wealth management unit as the head of its Alex. Brown brokerage business is leaving the company, according to an announcement on Wednesday.
Haig Ariyan, who steered the former Deutsche Bank unit through its purchase almost six years ago by Raymond James, is leaving on July 15 "to pursue an opportunity outside of the firm," according to an announcement. Ariyan had also been head of Global Wealth Solutions overseeing investment and insurance product sales for all of Raymond James' wealth business.
Raymond James is not naming a new president for the unit, which is said to have around 150 brokers—a small fraction of the 8,700 advisors at the St. Petersburg, Florida company's Private Client Group. Alex. Brown's leadership, which had previously reported to PCG head Scott Curtis, will shift to Tash Elwyn, head of Raymond James & Associates, the company's employee brokerage unit.
Ariyan, who started as a broker at Dean Witter Reynolds in 1992 after graduating from college, could not be reached for comment. He has secured private equity backing from RedBird Capital, a firm led by former Goldman Sachs partner Gerry Cardinale, and is expected lead the launch or purchase of an investment advisory business this fall, according to a person familiar with his plans.
"Haig has been instrumental in the successful integration and subsequent growth of the Alex. Brown business," Raymond James Financial Chair and CEO Paul Reilly said in a statement. "I have every confidence in the continued success of both Alex. Brown and our Global Wealth Solutions team."
The Alex. Brown unit has been slow-growing relative to the employee unit or the Raymond James Financial Services independent contractor business. It had also been a source of some channel conflict with Elwyn's 3,600-broker unit as it billed itself as Raymond James' high-net worth business, according to outside recruiters and managers at the employee business.
Under the new structure, Alex. Brown and Global Wealth Solutions Chief Operating Officer Michael Tormey along with two other managing directors at Alex. Brown, John Sutton and Brett Kellam–all of whom came from Deutsche–will retain their titles but report to Elwyn. (Ariyan had previously reported directly to Curtis.)
Eventually, Raymond James is likely to do away with the separate branding as well, according to Phil Waxelbaum, an industry recruiter in Los Angeles who co-led Deutsche's U.S. brokerage business with Ariyan from 2006 to 2010.
"The differentiation between Raymond James in general and Alex. Brown will become progressively less opaque until they get to a point when Alex. Brown can be retired once and for all," Waxelbaum said.
Curtis in the announcement on Wednesday that Raymond James is standing by the brand and also gave the same assurances to Alex. Brown employees in a separate internal memo.
"Tash has been a steadfast advocate for Alex. Brown and is looking forward to an even stronger partnership with you and your teams," Curtis wrote in the internal memo. "The firm remains committed to the Alex. Brown business and continuing to support your growth and success."
Raymond James is replacing Ariyan's other role as head of product. Bill Seugling, managing director of the firm's Investment Solutions group, has been appointed head of Global Wealth Solutions, reporting to Curtis, according to the announcement. Seugling, like Tormey, Sutton and Kellam, had also joined Raymond James in 2016 by way of Deutsche Asset & Wealth Management.
In a separate move aimed at raising the profile of its core brokers serving high-net worth customers, Raymond James has been rolling out a private wealth designation. Reilly touted at the company's investor day last month that the first cohort was going through the internal certification process learning about interest rate swap and banking opportunities for wealthier customers.
"This is to help them be better prepared, more confident and more capable with those clients who are the higher net worth clients," Reilly said, noting most in the program already served many wealthy customers.